crocheted one
upon doing a Google search.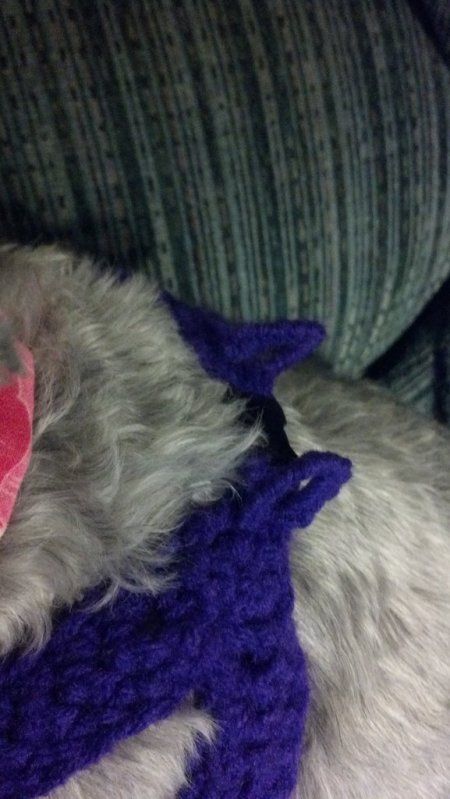 I actually didn't follow the pattern but used the pictures as a jumping off point. My notes as follows:
Size I crochet hook. Red Heart worsted weight acrylic yarn, doubled. This gives you a nice firm harness.

Using 2 strands of yarn held as one, chain 43. Work sc in next 42 sts. Work 3 rows in sc. Chain 36 and join to other end of strip. Work 3 rows in sc. Work 5 sts along short edge and work sc dec in next three rows until you have 3 sts left. End and leave a long tail. Do the same to other short end. Sew on a side release buckle to each end. This is to keep the harness attached to your dog. Then I tatted a loop on each side to attach the leash clasp to. If I had some metal D rings I would have used those instead but these are nice and work very well.
Don't let Sam fool you. She likes it. She just doesn't like having her picture taken. I think she needs another one in pink.