What do you do when you get a Nook Tablet for Christmas but you don't have a case to put it in? If you're like me, you order one then turn around and make one until that one arrives! Please excuse the crappy cell phone pictures but I couldn't wait to post about this!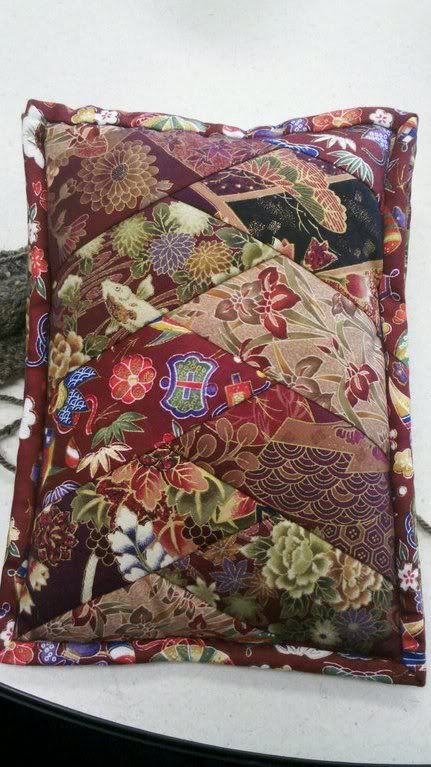 Front of cover
 I made this cover from two mug rugs that I made and hadn't yet given away. So glad I put them to great use! I just love the Japanese prints!
The mug rugs were already quilted and bound before being sewn together. That means that each side has three layers of batting to protect the Nook. I am so very pleased with how this project came out! My neighbor saw it and wants me to make one for her daughter's new Kindle. I hope I can recreate it!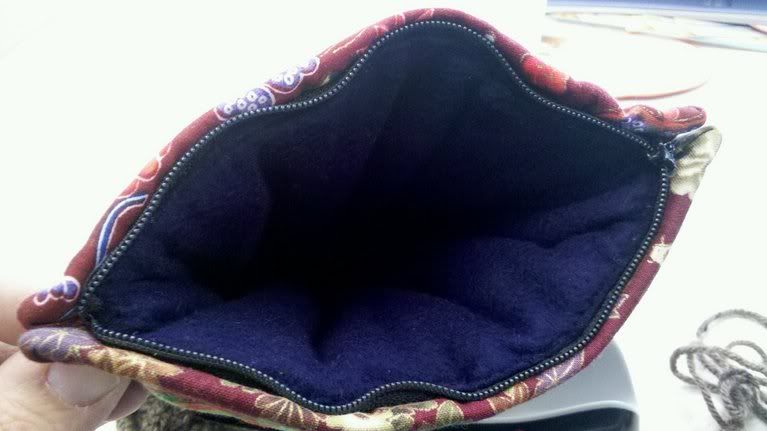 Inside of cover with two extra layers of quilt batting under the micro fleece liner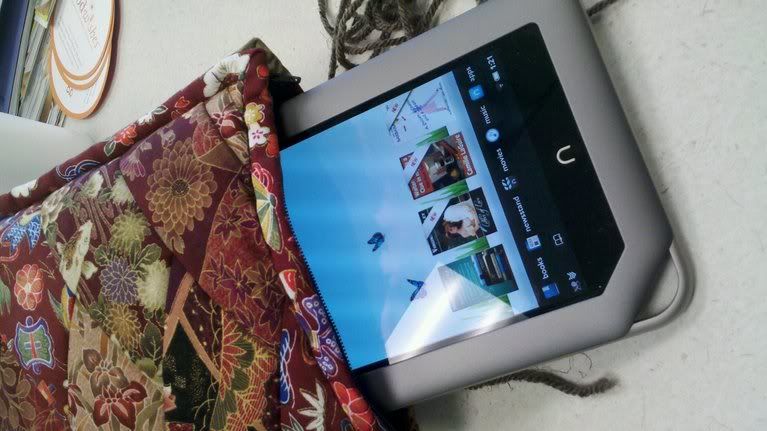 So glad I added a zipper to keep my Nook safe!
Back of cover with elastic to hold the Nook in place while I read.