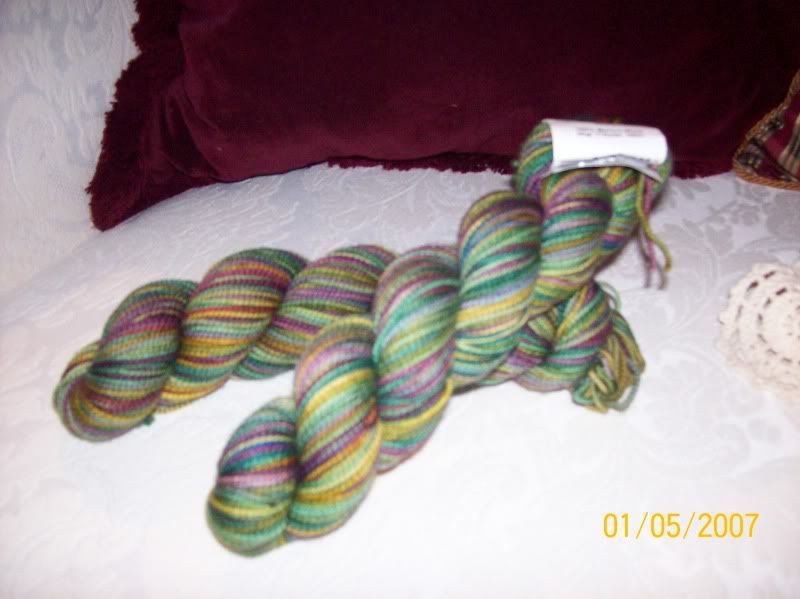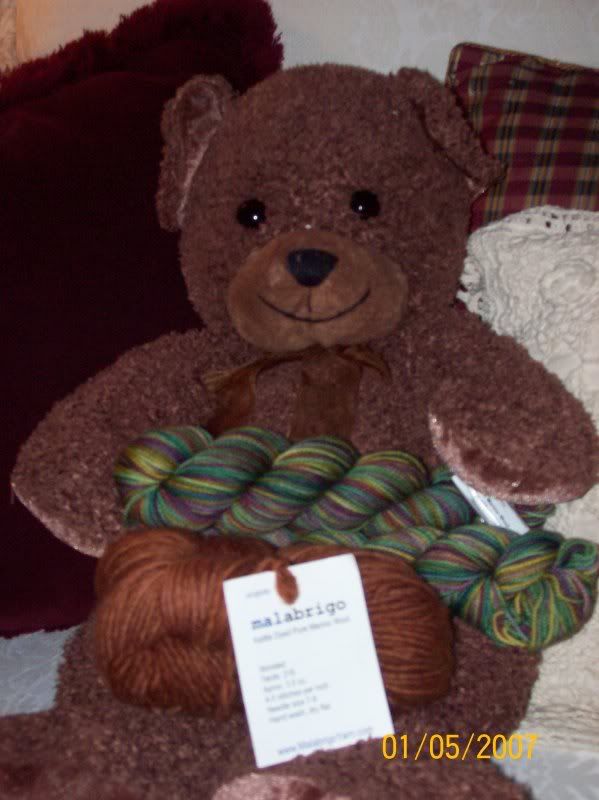 This is my first purchase of both Koigu KPPM and Malabrigo. I can't wait to try them both. I'm pretty sure the Koigu will become a pair of socks and the Malabrigo will be a beanie type hat. The Malabrigo is so soft to touch in the hank. I can just imagine how it will feel to knit with it.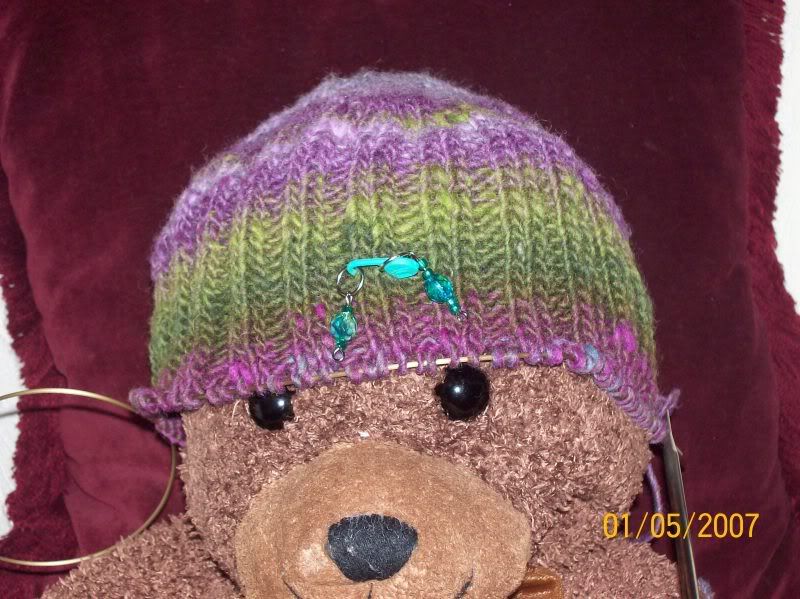 Here is the beanie to match the fingerless mitts I just made last week. It is Noro Kureyon #188.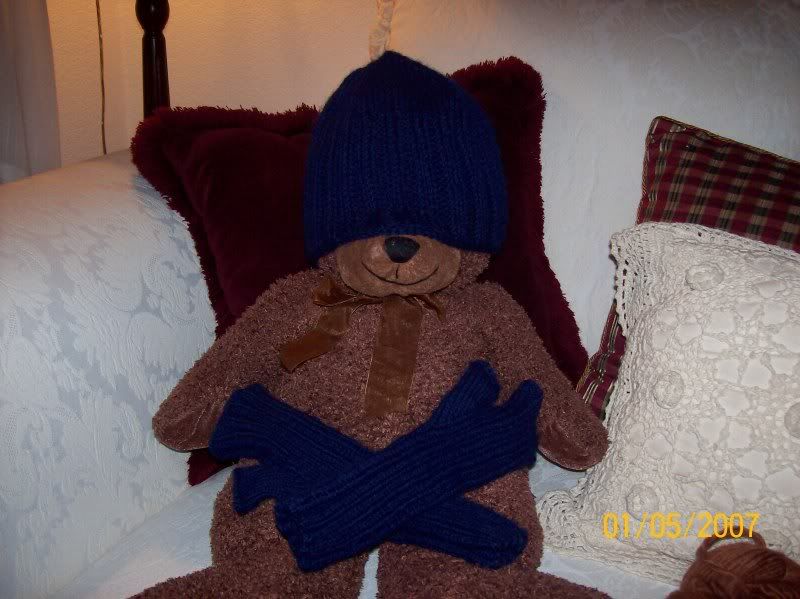 These fingerless mitts are much better than the Noro ones I made. They are just a Navy wool blend made on size 4 needles. The hat is made on size 8 needles although I think I should have stuck with the 4s.
Very tired. Got to get some sleep.